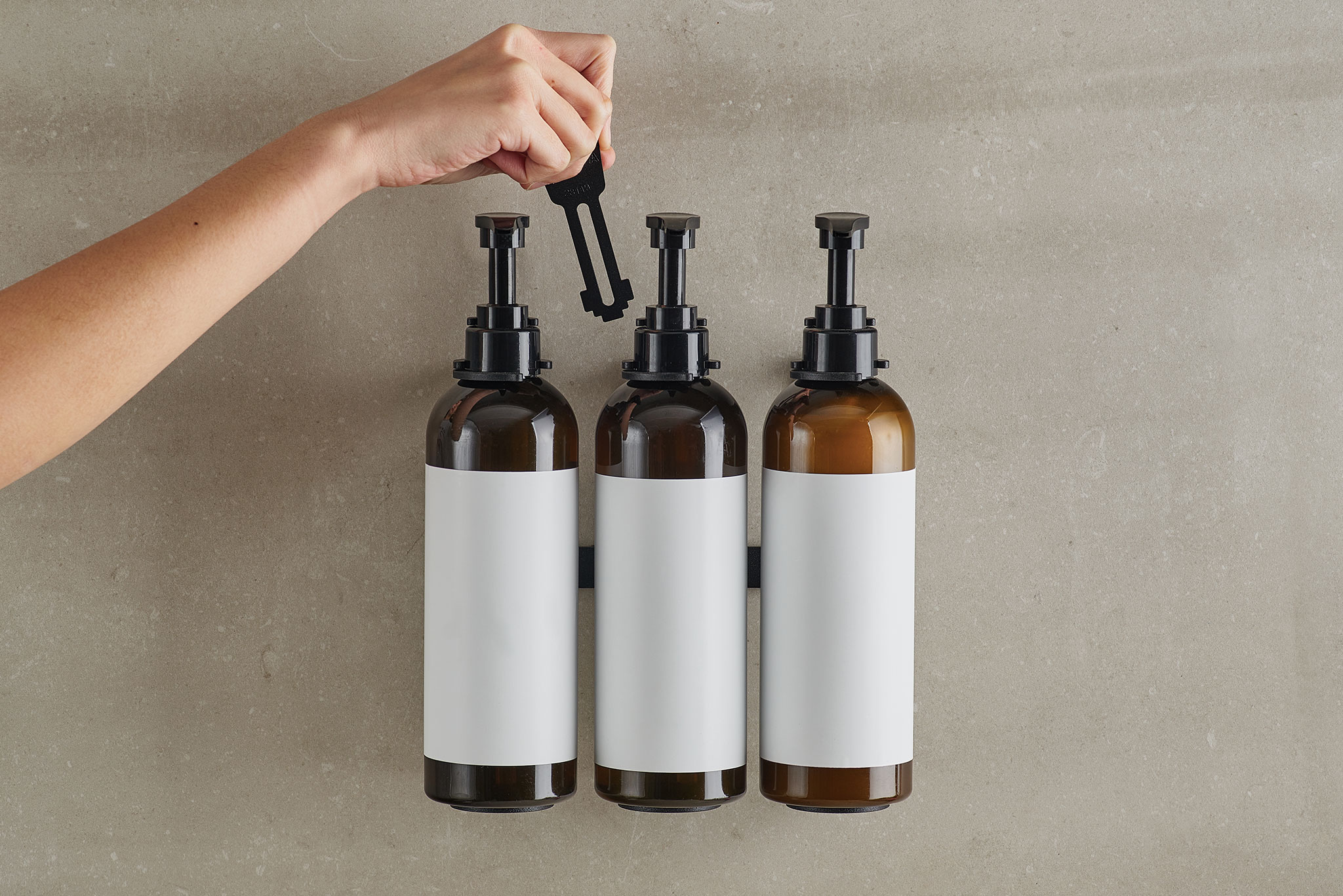 Dispenser Brackets
Spaza bracket system create an environmentally and aesthetically pleasing amenity solution that enables your personal care products to be viewed as if they are floating on a wall thanks to minimalist design as well as prominently showcasing the branding on the dispenser units.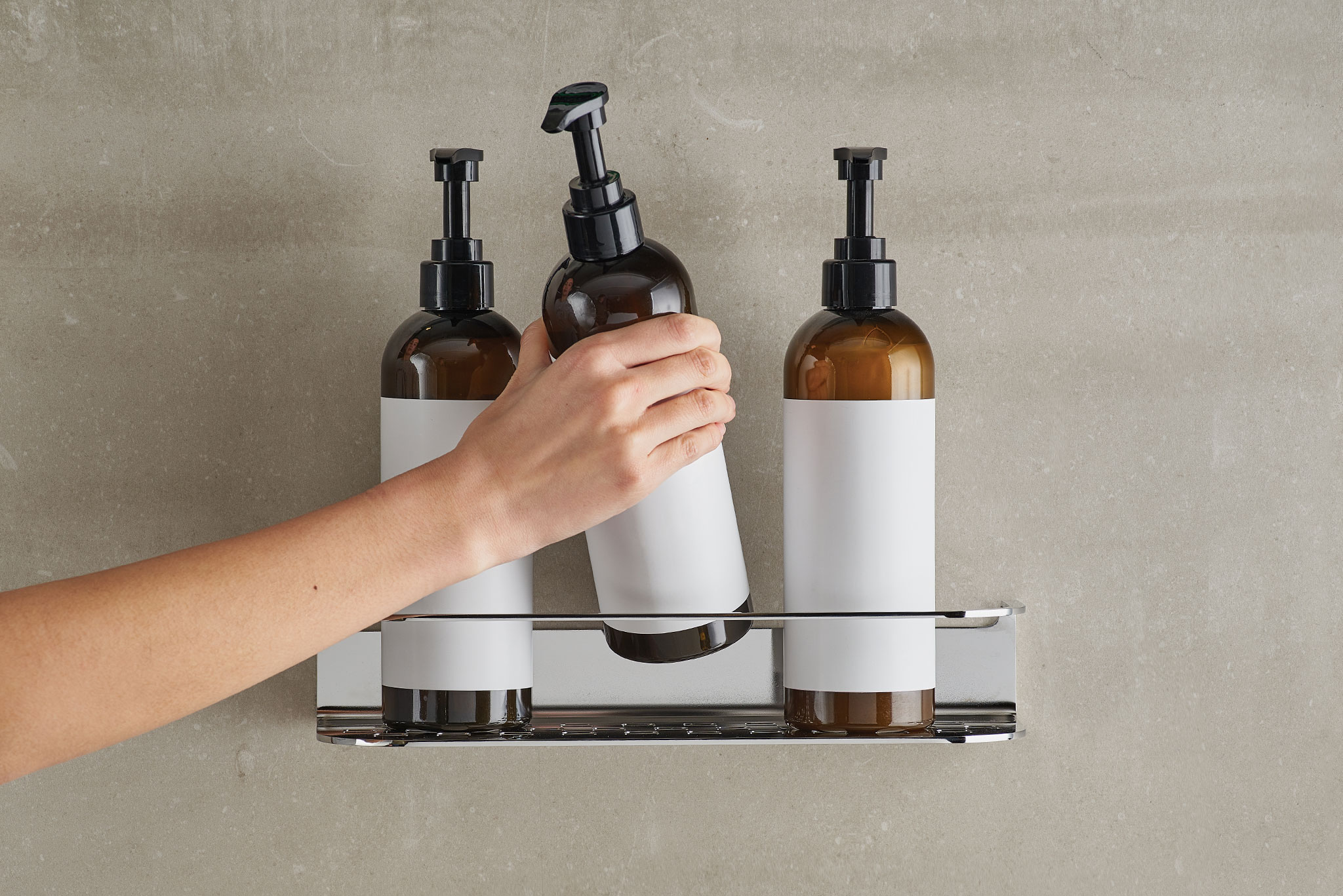 Shower Shelf
Spaza amenity shelf for large format bottles, with a perforated surface to drain fluids, and rounded edges for a softer touch. Available in polish, black, white and 24K gold-plating, to match existing bathroom hardware where each unit is delivered with matching screws.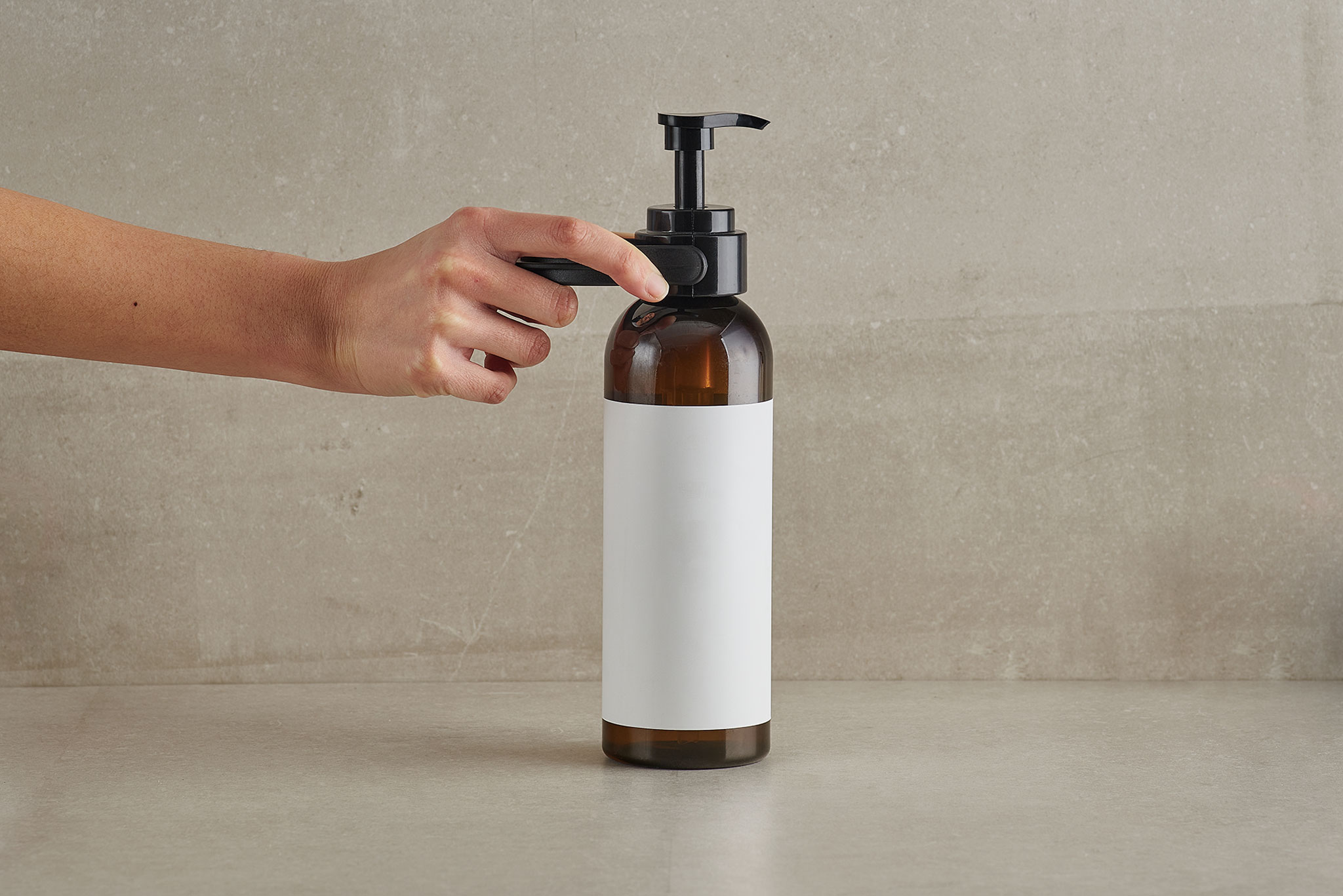 Pump Collar
Spaza bottle-neck collars are easy to use and the perfect add-on to make your free standing dispenser amenity product tamper-resistant.